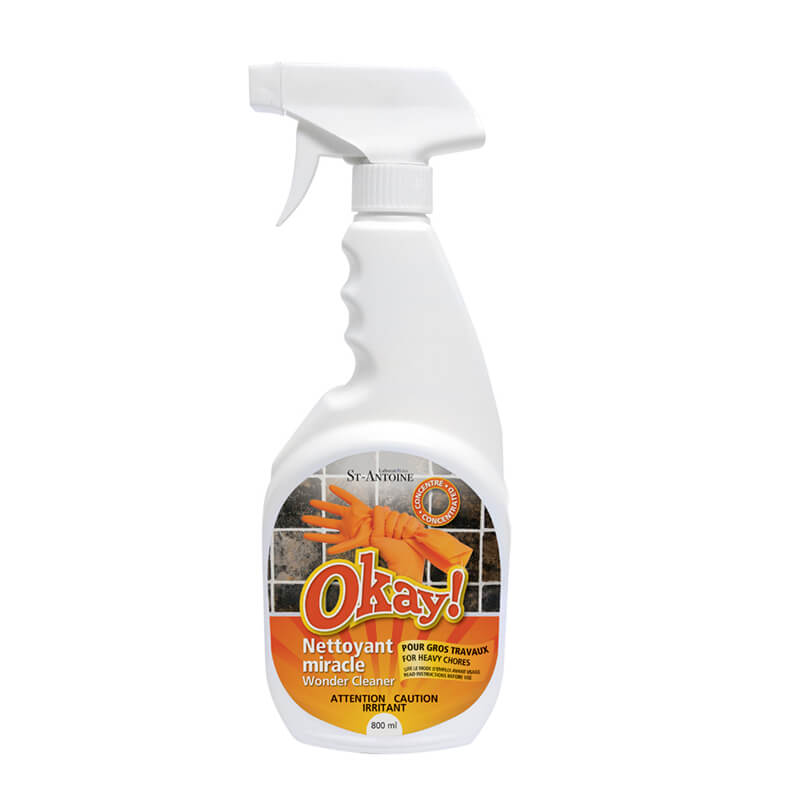 Okay! Wonder Cleaner
Concentrated cleaner and degreaser for big household jobs. Removes all grease and dirt. Recommended for cleaning household appliances, crayon marks, walls and floors, rubber, plastic or vinyl. Eliminates the toughest dirt on contact. Ideal for garbage cans, mildew, stove fan filters, molds, stubborn stains on boats, motorcycles and dirt bikes, well as paving stones. Contains biodegradable components as per OECD or equivalent testing.
Directions :
Use without diluting. Before use, always test on an inconspicuous area. For less stubborn stains, dilute 50 ml per of water (8 oz. per gallon). Let product penetrate the stain. Rinse with water. Use pure on cold and dry engines.